*
Ladies and gentleman, I would love to introduce to you a very special person in my life. She is my fashion soul-mate; she is my label spouse. We both share the appreciation for art and share the importance and devotion to all that is style. She is a former model, certified fashion journalist, and the art director of Daily Star. She is one half of S&M (no, not that s&m), my better half. She is S.
Sabrina will be, from time to time, contributing to this blog. Her knowledge should be taken to effect so I recommend the words you read from her should be put into practice. This specific piece is strictly for the ladies, but gentlemen, this is definitely something you can share with the women in your lives.
*
Click image captions for more info.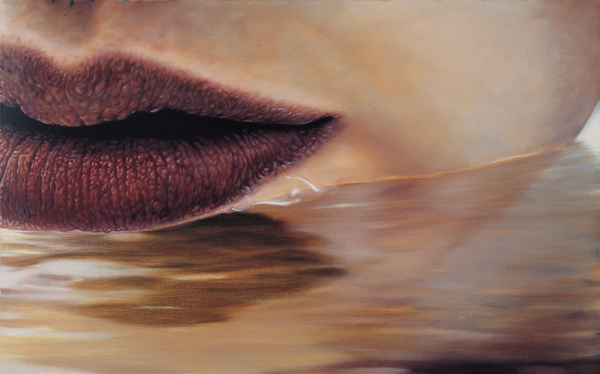 Clean Sweep
When I was younger, I used to watch my cousin Keya paint. Her medium of choice was oil on canvas, and I was as fascinated by the tools of her craft as I was by the whole process by which a blank canvas became a surreal scene. I remember the brushes she bought from the local stationery store: the big ones for blending, medium ones for contouring, and the really fine ones for adding intricate detail. These were dipped into a concoction of paint and linseed oil and swept across the canvas to create figures and objects. When she graciously allowed me to help her clean her brushes with turpentine, I took to the task with all the reverence of an apprentice learning from a master.
Inspired by her, I decided to take up painting too, although I leaned towards watercolours and oil pastels, and picked up a few tools of my own; sponges to soak up extra paint, and palette knives to scrape off the pastel residues.
It wasn't until a few years ago, when I started modelling and directing photo-shoots that I discovered that make-up artistry isn't so different from painting. There's plenty of that blending, contouring and detailing involved here too. And just as any artist will tell you that the paint is only as good as your brushes are, the same holds true for make-up brushes, and
that's
what we'll look at today.
Foundation first.
You've got your skin cleansed, toned, moisturized and primed up for action, and now it's time for foundation. Until recently, I used powder compacts with sponges and puffs to apply my foundation, and indeed, most beauty parlours in Dhaka will start with that, as it provides an even coverage, especially when slightly dampened. I've since switched to mineral make-up and rediscovered the joy of brushes. You could go for a basic foundation brush, like Clinique's Foundation brush, which needs to be dampened for best results. Laura Mercier has a great Bronzer brush that also doubles as a foundation brush. Mineral make-up has its own custom brush, such as Elizabeth Arden's angled Mineral Brush, which can be used both wet and dry. I've recently acquired a lovely Kabuki Brush from Sephora that I absolutely love. It's big, fluffy, not too dense, and I can use it for foundation, and blush. You can find non-branded kabuki brushes at the Almas Superstore that do the job just as well.
Those of us who suffer blemishes and require the use of a concealer, Clinique has a good Camoflage brush with soft brushes and a pointed tip to allow greater precision of application. Some people prefer angled brushes to allow them to reach contoured areas like eyes, The Stila Double-sided brush is great for this, because the tip is angled to allow you to apply concealer under the eyes, and it is a flat brush you can sweep effortlessly over your T-zone, while the smaller brush is perfect for highlighting and adding shimmer
.
Blushing beautifully
Once the foundation is in place, you move on to blushes. I, for one, like to make my kabuki do double duty as a blush brush, but the market has a range of brushes designed specifically to apply blush. When buying a blush brush, look for a dome shape, with natural bristles and a medium brush face. Nars and Bobbi Brown both have great blush brushes, but I'd put my money on Chanel's Le Pinceau Joues Blush Brush #7, which is made from 100% goat hair and has a beautifully tapered shape.
*U
pdate*
Maquillage SFX
F
or high-profile events, you want to add a little more razzle-dazzle to your make-up routine. Glitter, shimmer, bronzer, as the trends change, so do the paints and potions, but for all of the aforementioned, the applicator is the same: the fan brush. Since what you want from these special effects is a sleek, luxurious look, what you want is one with soft, shed-free bristles (preferably natural hair) and a sturdy handle. Look no further than Shu Uemera's 7.5EX, which was recently voted amongst InStyle's Best Beauty Buys.
(Part 2 of 2 coming soon)