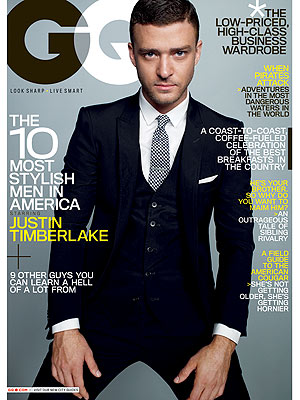 I know what your thinking, "Gangsta?" I think it's a bit more obvious than that having the fact what my recent posts have been about. Have you ever driven down your neighborhood with a shirt and tie bumping "Nuthin' But a G Thang"? There's nothing wrong with that at all.
That's the beauty of the world. There are so many different cultures, styles, languages, and dialects. That is one very important thing for a legitimate gentleman. The ability to be open minded is key to any success. You must always remain the extreme opposite of ignorance. Wondering what I have in my iTunes? I listen to the Classics (Beethoven, Mozart, Bach, etc.) to modern day Pop (Jay Sean, Enrique Iglesias, Beyonce - pop/r&b, etc.). This post is basically about style and how you project yourself. We live in a world now where there really aren't any real boundaries to what you can and cannot listen to or what you can and cannot wear. Well, there are very foul moves you can make with fashion so you should know better.
I watched the documentary called, The September Issue earlier today. It was the main inspiration for this piece. I was subconsciously always into fashion but as I got older, I realized how much of an influence it had on me. From urban wear to professional formal wear, I always needed to be updated every season. In the past few years, I also realized that a lot of people (mostly women) came to me for advice. Not the usual 'life in general' advice but that of a fashion sense. Again, there is nothing homosexual about having a broad knowledge of a subject like fashion. For some of us it's very simple, go to the store buy what you think you look good in and get out. That is the behavior of most men and we all know the shopping habits of women...notorious. Now, the fashion world is seriously a very cut-throat environment. But that little world doesn't have to be your world. Gentlemen, it is not about the brand or designer; it's not about the price tag either. It's what you feel comfortable in. Before achieving the best look, it's all about knowing that you can feel comfortable in those threads for the remainder of the day.
Personally, I'm a suit man. I enjoy sliding that blazer on with a thin silk tie. I've always had a eye for color and what looks good on someone. This is mainly why women come to me to get my opinion. The majority of the time those same women follow my advice and ends up being the perfect decision. For those who haven't taken my word for thought, shame on you. Look where that got you. With all jokes aside, let people like
Anna Wintour (editor of Vogue; the Pope to the fashion bible) worry about setting trends and deciding what is in and what is not. It goes for both men and women. Wear what you looks good on you, stop trying to be like those models you see on advertisements. There is a reason those models are there. They are there to simply show you the products and how they would look on a specific body. Not all of us are perfect, not all of us can pull of washboard abs - mainly because before anything it all depends on your genes. And you know what? It's okay. Those premium designer wear is to simply set a bench mark. They are there for a reason. It's all down to quality. You have to have an eye for these types of things. Practice makes perfect; observe and I assure you, you will reach to such a confidence that you will automatically register what you need to put on depending on the event. Embrace fashion, it's part of our every-day lives.
- The Gentleman Tip of the Day -
Change your damn underwear. I don't care what it is, 'tighty whities', boxers, boxer-briefs, or whatever. It is seriously disgusting and definitely not attractive. There was a Chip'n'Dale dancer who wore the same underwear for an entire week...he performed with the damn thing for an entire week. I don't care how good you look or how hygiene aware you are, change your underwear regularly. You are no longer in high school, you are a grown-ass-man. Now, you can be a 'man' or you can be a gentleman, that is completely up to you. But what sounds more attractive to women? A man's point of view (while scratching your balls), or a gentleman's point of you (clean all the way through - body and clothes)? My friends, please do what is necessary to keep yourselves fresh everyday. If you can't or simply don't have the desire to change it every day, I guess changing your underwear every other day isn't that bad. Still...let's aim to do it regularly. OK, champ?