For confidentiality reasons, some of the terms of this scene have been substituted with the appropriate replacements.
It's a chilly day outside. An early afternoon meeting takes place. I walk into a popular cafe with superb premium caffeinated beverages. Looking as GQ as possible, I welcome a handsome young couple to join me at a table.

ME: Good afternoon. It's a pleasure meeting you.
MAN: Same here. Nice meeting you too.

[I shake both the hands of the gentleman and the lady's.]
[We all take our seats. I sit on the opposite side of the lovely couple.]
[The drinks are ordered and soon come to our table.]

ME: So how shall we begin --
MAN: Well, hey. Listen, I hate to be so forward but I know this other stylist, from a cousin of mine. I hate to be so forward but 7,000? I mean the guy I know only charges 4,000. Couldn't you possible drop the price a little lower?
WOMAN: That is a huge difference. Why do you charge so much, while others are clearly offering their services at a lower range.

[I sit there for a couple of seconds. I know what they are doing. I look at him, then her, and then back at him]
[I smile. I stretch out my arm to expose my wrist watch]

ME: You're trying to haggle, yes? How much do you think this watch costs?

[The young man leans over to spot the brand's name]

MAN: Well, that's an Omega. I'm sure it's quite expensive. I mean it's one of the best.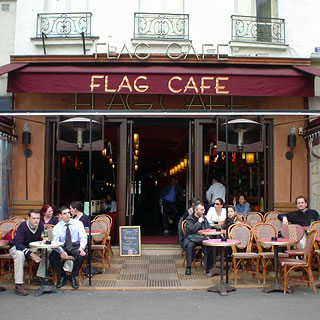 ME: Well, it's one of the best of its class. I rather be on top of the hill wearing Patek Philippe, Audemars Piguet, or Vacheron Constantin. But I'm not there am I? For a quality watch, you must pay a reasonable high price. It's justified - my service...is justified. Now, if he is offering you a service at a price to your liking, then so be it. Go for it.

[I pull my arm back and place it to its original position]

ME: I believe my site explains thoroughly what my service is all about. In fact, within in the content of my A Manifesto page states that my ultimate goal is to take you to a point where you no longer need my assistance. I'm not just updating your wardrobe or telling you yes or no. It's not just a look for whatever event. It's an experience. I feed you knowledge to better yourself. You don't need me and I don't need you. My service is not a necessity. It's, to be honest, a luxury. I love fashion and fashion has become my life. I'm not going to ask how much you make simply because it is rude and not the gentlemanly thing to do. What I can do is assume that your salary is quite comfortable. Especially, when you can drive around in a car like that.

[I nod my head towards the car without looking.]
[The couple look over to the car and then back at me.]

MAN: How did you--
ME: I pay attention to detail, sir. Plus, there is no one else here besides the employees. I'm sure the guy behind the counter is a nice fellow, but his wallet isn't fat enough to own that car. I am a man who conducts his business morally, ethically, and legally. My integrity will never be questioned so I am always reasonable and honest. I demand that honesty in return. With that said, it stays where it stays.

[As I turn to the lady, she's already smiling.]

ME: You seem impressed?
WOMAN: Umm...well, I have to say. I am.
ME: Good. That means I'm doing my job.

[I turn back to the gentleman. I offer my hand for an accord]
[The man smiles and offers the hand shake.]

MAN: Alright, let's do this. I have to apologize for earlier.
ME: You have nothing to be sorry for. I have to make a call, I'll be back in a couple.

[I get up and excuse myself and make my way out the door.]
[As I walk away...the two speak to each other in a foreign language]

WOMAN: Well, seems like you were charmed.
MAN: Me? You were the one smiling at him the whole time!

I walked away with a smirk on my face.

~ Ladies First ~
One of my best friends (who's now a newlywed) is a bag freak. She mostly goes school girl in a candy store when it comes to Coach bags. Regardless, she's a collector. I love her to death but her bag fetish simply makes me nod my head. Here a collection of party bags that will possibly play an important and winning roll with your outfit.
It's all about the bright accents, leopard print, metallic touches and or baroque to aim for. Gander at these (from Glamour.com) bags for some much needed inspiration.

Lana Clutch - LK Bennett
Sequin Box Bag - French Connection
Ruffle Front Clutch - Topshop
Valentino Rose and Feather Clutch - Net-A-Porter
Judith Leiber Crystal Embellished Clutch - Net-A-Porter
Silver Beaded Pouch - Miss Selfridge
F&F Black Lace Clutch - Tesco
Handle with care, ladies. Big things come in small packages...a whole lot of glamor.
- Gentleman Tip of the Day -
Back to basics, again. Gentleman, here is a quick tip and some knowledge about shirt collars. There are ones you are accustomed to but a little knowledge with a taste of history will keep you sharp.
Wing Collar - the points of the collar stand up and then flatten out horizontally. It's typically worn for strictly evening formal wear.
Button-Down Collar - A visible button holds down each collar in place. It's not the most popular one but if you do have one of these shirts, never wear them without buttoning down the collars!
Pin Collar - A hole in each collar allows for the insertion of a metal bar (usually a gold bar) that spans the spread and keeps the points in place. Think of the pin collar as the French cuffs for the collars. Remember, if you do choose to wear this type of shirt, the tie should go over the bar not under it.
Tab Collar - a fabric band spinning the spread holds each point in place. Once again, the tie is supposed to over it to keep the fabric hidden.
Club Collar - The points of the collar is not pointy at all. It's small and rounded. This is usually for school boys and strange older men so let's stay away from these, shall we?
Turn Down Collar - This is the regular collar you are familiar with. The majority of shirts in your closet, if not all, are turn down collars. The beauty of this style of shirt is that there are variations of size and spread of the points. French collars, Italian collars, and so on. Long, short, and everything in the middle. The safe way to go is take the path you know.
Hope this has given you a more detailed perspective. It may be a little detail but it's significant enough to stay stylish. Let's do this the right way, gentlemen.