J
ust recently, I read an article online on
Matt Bomer
(star of
White Collar
), who happens to be my current style icon. This little information was related to another online article on
Askmen.com
about the way a man in his 20s should dress. It got to me to thinking that this is the way I have been living for a while. Once you have those designer labels wrapped around your body there is a certain type of swagger that rides along with it.
Before going on to those very expensive shops along Saks Fifth Avenue or down Rodeo Drive, you have to ask yourself a very important question. It is a question that we never think about until we really want to become professional or take on the roll of a gentleman. The question is simple, along the lines of: Why do all those top designer labels hide their logos on their clothes? The answer is very simple as well. It's all about class and humble living. Once you are in your mid 20s you should start taking responsibility to how you present yourself to the rest of the world. In the years before your college days, you were very quick to jump on those very 'hip' and trendy threads at the mall. Poppin' tags are you? Not once you feel the need to become GQ.
The reason why those the best designers of Europe tag themselves within their clothing is to give you your own sense of style. It is the allure of class that others in the same room will quickly catch on to. For fashion aficionados (like me), it'll be easy or easier to point out who is wearing what - who is wearing what type of design. The majority of the time no one will have a clue of what you are wearing. You are better off leaving those people in suspense. When walking into a room, you must make a statement but not make a spectacle of yourself. At the same time, it is important not to send yourself into obscurity within the minute you walk in the room. You don't have to be a celebrity to make heads turn.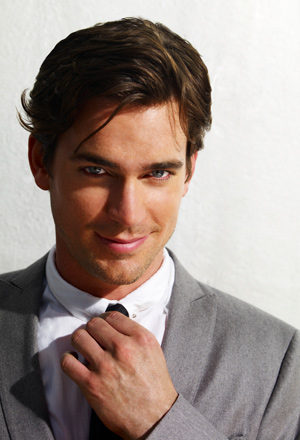 I attended a wedding reception earlier today and I did exactly that. If there was one word to describe me, it would be passion. To describe me in a sentence, it would be more like, "I'm a 'confidence man' and a master thief, when it comes to the matter of the heart and mind." Call me a con-artist if you would like, it works...trust me. I walked in as I usually would, at first thinking I was over-dressed. When heads started turning (of both men and women), I soon realized that they were under-dressed for the occasion. I had dark toned colors that you would usually wear during the Fall season. I walked the way I walked in a designer blazer, dark washed skinny jeans, white dress shirt, solid black skinny-tie, cap toes dress shoes, and my attitude. The attitude is simply letting people look at you and not the other way around. All you have to do is smile.
It's OK to be normal; we may not be celebrities but we damn sure can play the role. Just remember (as in an earlier post of mine) to separate arrogance and confidence. Be yourself, bring your best, and commit to that smooth criminal ambiance.
- Gentleman Tip of the Day -
Do your research, fellas. No matter what the occasion or subject, it is a very good idea to look things up before you go on with whatever it is that you are doing. There is no shame, whatsoever, on hitting up Google or visiting sites like AskMen or GQ or even my blog! These are your guides in broadening your knowledge. These are not lessons you will find in text books. Most of these lessons and messages (GTD on this blog) are to make your life a bit easier. I have never drank a single drop of alcohol in my entire life and I can tell you what types of wines there are and how you are suppose handle yourself in a wine tasting. You don't have to practice something in order to obtain knowledge about it. These are crutches to experiencing life so please, do whatever you can to make it easier for yourself. Don't try to do 'half-ass' researching to simply impress a woman, it is not flattering. The first priority, before trying to impress anyone, should be obtaining that knowledge for yourself - how you think it will benefit you in the future. Don't be afraid to ask questions, it does not make you stupid. It let's people know that this gentleman has a thirst for knowledge and wishes to be accomplished. It's all about the "3S effect": Sexy, Sophisticated, Smooth. This goes for men and women.
Read it, love it, live it.