I
f you have any idea about watches, you know that the best of the best are from Switzerland. Hidden bank accounts - off shore accounts - are also infamous in the same country. The brilliance of the Swiss is in their diplomatic nature. They are, as always have been, neutral when it comes to wars. They are simply not interested. While the rest of the world may continue to battle within their own nations or against other nations, the Swiss have a nice pretty seat on the fence. This same nation did not follow the EU and did not adopt the Euro. They are the users of the Swiss Franc (one of the world's strongest currencies with the lowest inflation rate); it makes sense to a nation in which their official languages are German, French, Italian, and Romansh. Not following the EU, now that's what I call original gangster.
Is that a bad thing? Not at all. In fact, I admire them and nearly every product that they export out of there. It's pure class and always at a high quality. One thing most of us don't know are the larger parent companies that make the real money. I was browsing through my usual bookmarks and caught an article about a new fragrance by Paco Rabanne called 1 Million. The producers of this cologne comes from the Swiss company, Givaudan. It is the manufacturing company of flavoring and fragrances. They began in 1895 and just a couple of years ago they are now the largest company in the world in their industry.
You must be aware that the top labels and designers only create the idea and the marketing of their products. You have to take in mind that the raw materials used in designer bags, watches, sun-glasses, and you get the point. Givaudan has probably produced every single fragrance you've sprayed on your body. I'm sure most of you know Nestle, they have many and various sweet treats that you have tasted at least once in your lifetime. Givaudan bought out their flavors division. Many celebrities and multimillionaires love living in the land of the neutral, why? No taxes. Go run and tell that. The point of all this is not just me sharing a random fact with you. This was just a small indirect way of my appreciation of all that is Swiss. Also, it is to point out of how high the ladder goes from boss to boss. You may think you are talking to the top boss in your work place, but even he or she has someone else to answer to.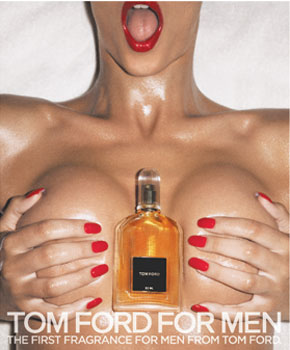 - Gentleman Tip of the Day -
Your signature fragrance. One thing about colognes and body sprays is that it's nothing like suits, shirts, shoes, etc. The cologne matches your personality. That specific scent is part of your identity so whenever you walk into a room everyone knows that you have entered without being seen. Well, make sure you don't stink the place up with something so abrasive that it makes someone vomit. You get the hint. Just like everything else that has to do with fashion there are certain guidelines you have to follow when choosing your signature scent(s).
Keep in mind, your body odor does effect the way you come off when spraying cologne. For those who have really strong body odor, I suggest sticking with body sprays instead of colognes. For formal events, try to get the strongest scents; the usual would be found in those strong musky colognes.

Your environment. I've mentioned in an earlier post of mine how climate has a huge effect in scents. It all depends where you live in the world. If, for example, you live in an ideal climate which means the days are warm and the nights are just chilled enough (not freezing cold), it means you will have an easier time choosing the two different signature fragrances.

Day and night. This is somewhat of a continuation of the former point. During the day, choose a cologne that is on the lighter side - more of a casual scent. At night when the temperature drops, choose the stronger scented cologne. The colder temperature will cancel out the lighter scents.

The opinion of a woman. Dressing yourself with these beautiful scents serves more than just one purpose. No one's opinion on your smell is more important than a woman's opinion. When you go shopping trying to find your signature scents, take a woman you trust with you. She will give you the most honest opinion you will ever receive regarding your body scent.

It takes two. You don't need an entire library of colognes. If you do, shame on you. You might have a lower self-esteem than you think. What is necessary to keep the balance is to have two different colognes. Remember, one on the lighter side and the other, as the stronger scented. Personally, my day-time cologne is Claiborne's Curve (my favorite of all time) and for the night-time (formal uses), there is my Carolina Herrera's 212 Sexy Men which was gifted to me by a good friend. The day-time cologne is used most of the time so it's important to stick with one brand while you can change the night-time fragrances from time to time.

Know where you are shopping. This is the simplest step in finding your signature scent. Go to shops that have the sampling in the proper manner. It means that the employee behind the counter should always have a stack of small sampling cards that they can spray the fragrance on. In legitimate stores or department stores, there will also be a small bowl of coffee beans. The beans serve as a direct opposition to what you smelled moments earlier - the scent is automatically cancelled out. Never let the person sample the fragrance directly on you.